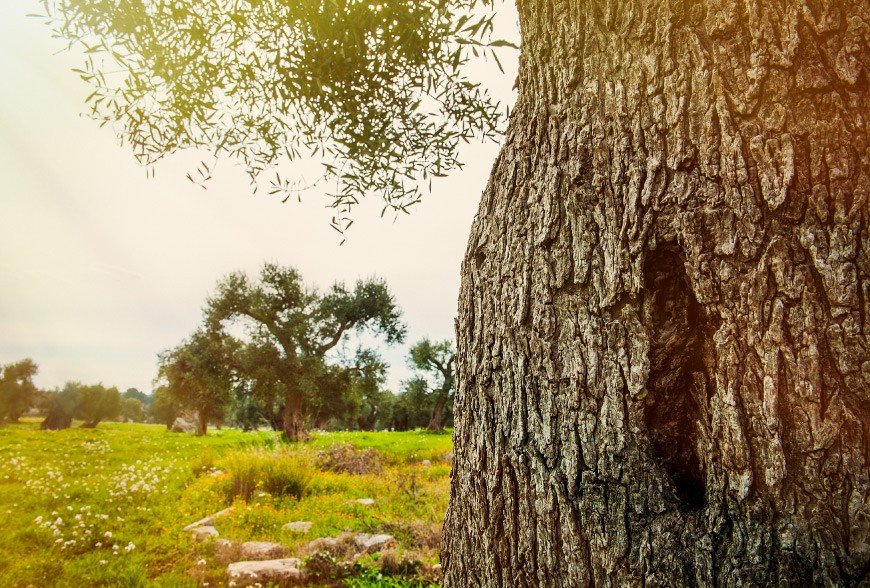 Ground & Taste
The carsic soil of the Castellana Grotte territory, exposed to the sun and the hot and dry climate, gives life of great secular olive trees, a wonderful sight for those who contemplate the country and for those who taste noble fruit.
The main varietis ad Cima di Mola whose origin dates back of Roman times, Olivastra, Simona and other trees of recent propagation.
Montaltino Extra Virgin Olive Oil is made from the first extraction of selected olives, handpicked at a  specific ripening degree.
A clear green gold-like oil and a strong smell of the olive fruit make "Montaltino" Extra-Virgin Olive Oil one of the most appreciated olive oils in Italy.