OLEIFICIO SOCIALE COOPERATIVO "A. VITERBO"
The Oleificio Sociale Coopertivo "A. Viterbo" of Castellana Grotte (Ba) was founded in 1945 by Angelo Viterbo, initially the members were 85, while today the cooperative boasts 546 associated olive farms.
The cooperative has always had as a catchment area mainly the final consumer, especially families who, through the "word of mouth" system, make known the goodness and quality of our extra virgin olive oil.
This is also facilitated by the widespread shipping service provided by the oil mill, which allows the final consumer to be reached throughout the National and Extra-National territory.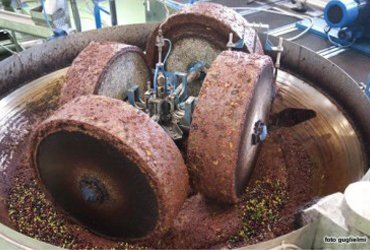 mar 2, 2018
Oleificio Sociale Cooperativo "Angelo Viterbo" of Castellana Grotte is the oil mill that, for over 60 years now, has grouped the olive growers and producers, concerning 550, of the Murgia,
By MontaltinoOleificio
-
5387 Viewed
read more