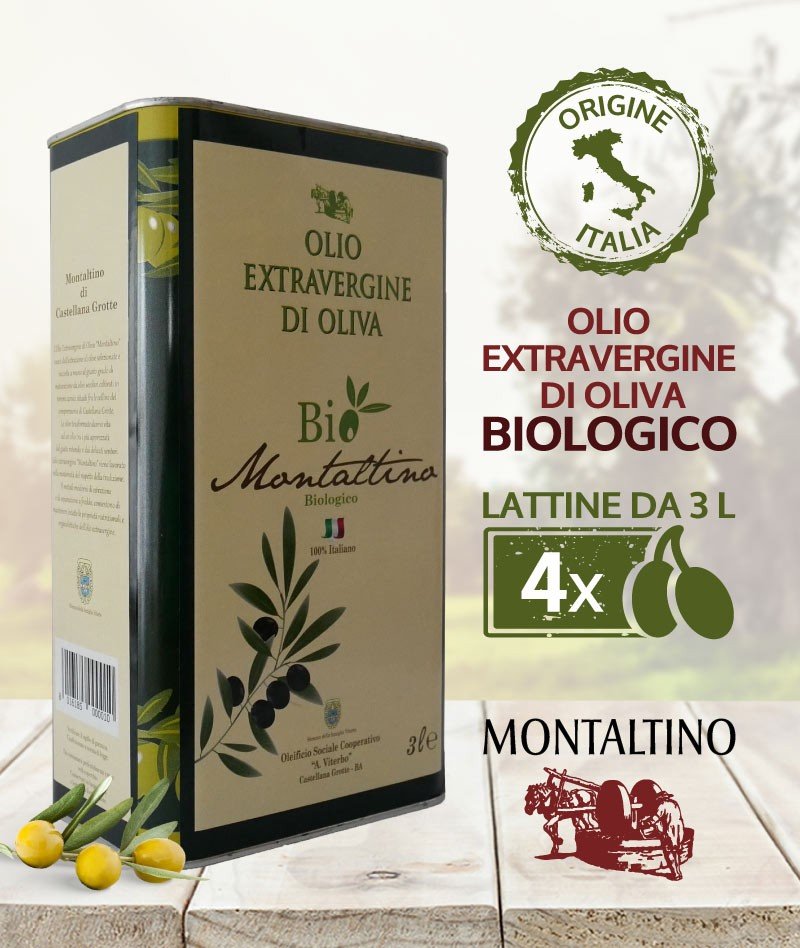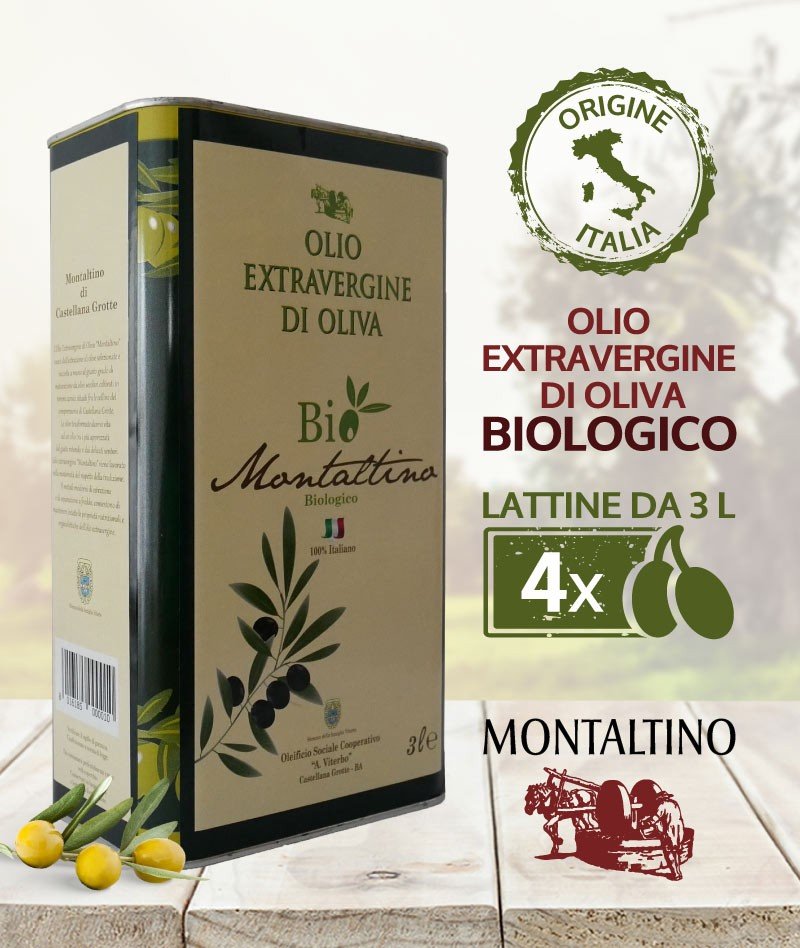 BIO ORGANIC Extra Virgin Olive Oil EVO ORIGIN: ITALY - 3 Liters - Tins Packaging 4 Pcs
BIO ORGANIC EVO Oil (biological extra virgin olive oil), one of the best extra virgin oils.
Among the types of oil obtained directly from olives and solely by mechanical cold processes.
Cultivar: Cima di mola, Simona, Olivastra etc.
Total: 12 liters
Tipology
BIO ORGANIC Extra Virgin olive Oil (EVO), made in Italy from olives cold pressed and cultivated in Italy, processed within 24-48h from harvest
Cultivar
Cima di mola, Simona, Olivastra and other varieties present in the territory
Perfume
It expresses aromatic notes typical of fresh oils with hints of almond and ripe fruit
Taste
Harmonious notes in its organoleptic components, with a sweet and delicate background taste. Meet the pleasure of most consumers.
PAIRINGS
The extra virgin Montaltino has the ability to harmonize with many foods, in particular it is used raw to embellish any dish, even the lightest foods without overpowering the taste
Data sheet
Liters

3 lt

Package

4 pieces

Total Liters

12 lt
Reviews
No customer reviews for the moment.